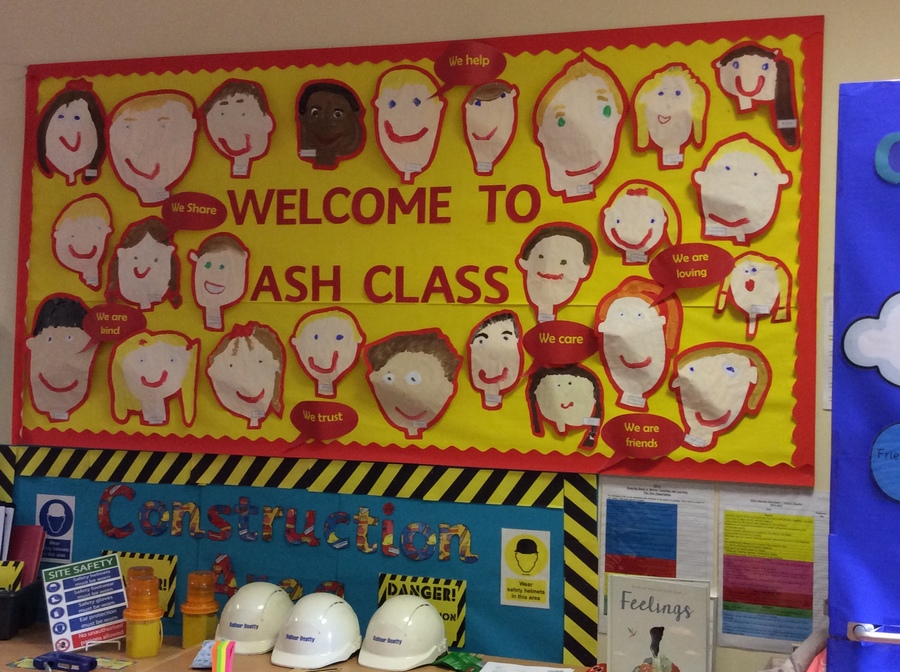 In Ash Class your child will be learning skills, acquiring new knowledge and demonstrating their understanding through seven areas of learning and development.
These seven areas are used to plan your child's learning and activities which are tailored to suit your child's individual needs. The curriculum is designed to be really flexible so that staff can follow your child's unique needs and interests.
Children in the EYFS learn by playing and exploring, being active, and through creative and critical thinking which takes place both indoors and outside.
We consider ourselves partners in your child's learning. The activities that you do with your child at home are important in supporting their learning and development, and have a really long lasting effect on your child's learning as they progress through school. For example, talking, listening, reading, singing nursery rhymes, cooking and baking or playing outside with them.
Activities at home can be recorded and included in your child's learning journey.
This half term we are learning about 'The Superheroes'
The text we are sharing this week is.......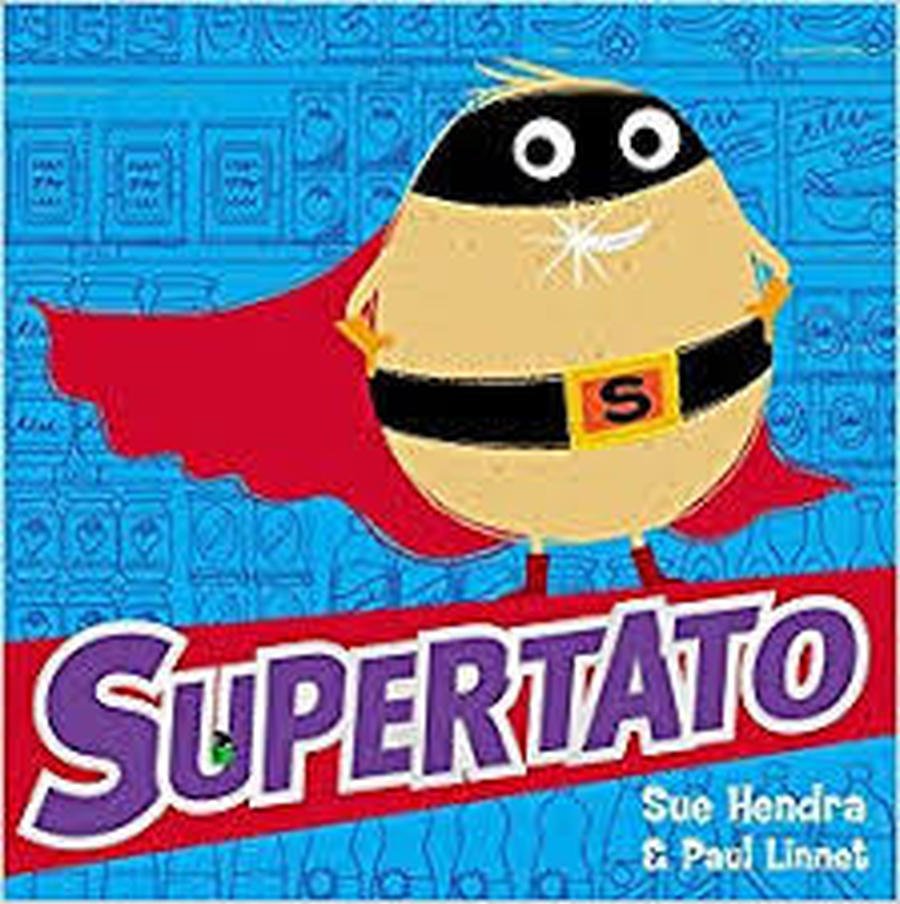 The Learning Challenges this week are.........
Look what we have been doing in class........
Foundation Stage trip to Smithills Farm
This week we had our Foundation Stage end of year trip at Smithills Farm. We had a fantastic time exploring the farm and finding out lots of facts about the various animals. We had the opportunity to ride a donkey and tractor, watch the cows being milked, feed the animals and handle some of the smaller animals in pets corner. Take a look at all of the exciting activities we did..................
The Royal Wedding...........The Royal Wedding...........
Happy Mother's Day ......................Happy Mother's Day.........................
Each Friday afternoon the children participate in Little Bikers. Coaches from Active Tameside support the children in these sessions to help the children develop their balance naturally and help make the transition to a real bike quick and easy.
Having fun in the snow..........Having fun in the snow.............
BREAKING NEWS!!!!!!!!BREAKING NEWS!!!!!!!!BREAKING NEWS!!!!!!!
Ash Class arrived in school on Tuesday 26th September to discover their had been a break in and Barnaby Bear missing from the class. They collected evidence from the scene, dusted for fingerprints and took photographs of the point of entry and exit but as of yet have no firm suspects. The children are currently seeking witnesses who were in the vicinity of Ash Class on Tuesday 26th September between 7.00 and 7.30am. If you have any information please contact a member of Ash Class immediately.
From close analysis of the evidence collected Ash Class have surmised the suspect to have long brown hair, to be wearing a red bow and lipstick, to have shoe prints that measure 12 cubes, to be 176cm tall, be skilled in the areas of building, cleaning and general maintenance.
If you know of anybody who fits this description please do not hesitate to report to Ash Class.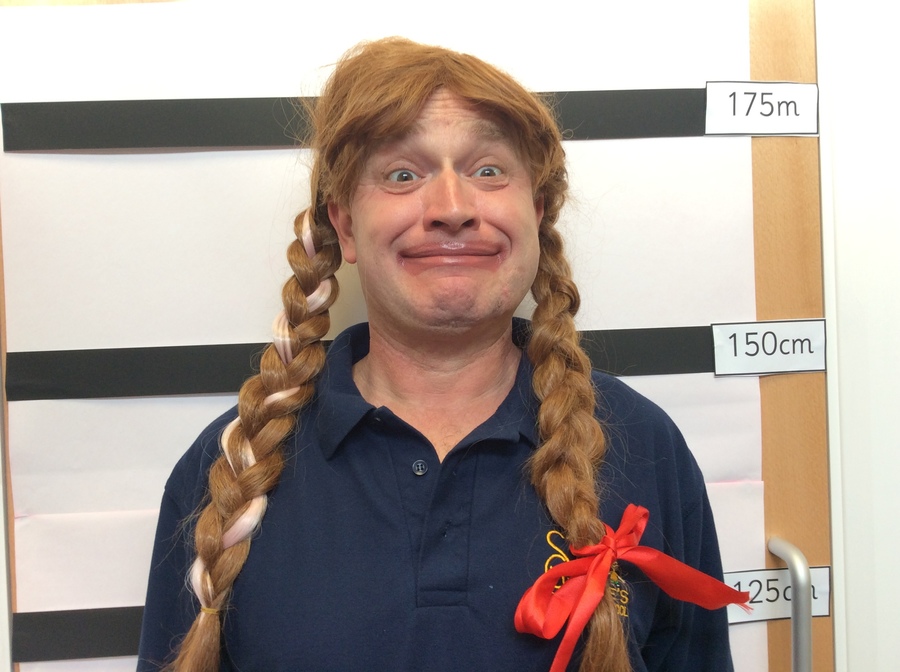 WANTED! Have you seen this suspect?
Please approach with caution.
The children have been eliminated from the enquiry as it was discovered the suspect is 176cm tall and following measurement of each member of Ash it was found the children were much shorter. Therefore every member was released from custody and enqiuries are still ongoing.
Lisa (police officer) and Sonia (PCSO) came to school to provide support to solve the case of 'The Missing Barnaby Bear'. She analysed our evidence and decided to bring Mr Mayall in for questioning as much of the evidence pointed to him being involved. The questioning was intense but unfortunately the CPS decided there was not enough evidence to charge him and he was released on bail. Further investigation is underway.
Special Visitors in Ash Class........
This week the children had a special visit from Mr Patel. He brought in some special robots for the children to control. He demonstrated how the robots link through bluetooth to the ipad which in turn instructs the robots. He also introduced them to some difficult vocabulary which the children worked hard to use. Once they were confident in how to use the controls Mr Patel allowed the children to navigate the robots independently. Take a look.....
This week the children had a special visit from Mossley Fire fighters. They had the opportunity to dress Mrs Cane in a Fire fighters uniform, explore the fire engine, listen to the sirens and most importantly squirt the hose!!! The children had so much fun. Take a look......
This week the children had a special visit from a police officer and PCSO. They had the opportunity to dress Mrs Cane and I in a Police officers uniform, dress up themselves, explore the police car and listen to the sirens. The children had so much fun. Take a look......
We concluded our topic with a visit from Clevercogs learning street. The children had an amazing day and thoroughly enjoyed taking on the role of vets, doctors, nurses, police officers and archaeologists.
Baking Activities.
Each week the children participate in a baking activity linked to the weekly focus.
This week the children made Fruit Pizzas.
Take a look .......................