Welcome to Horse Chestnut Class
Wow! What a first day. We have had some much laughter my sides ache. Really easy train journey followed by a steep long trek up to the castle. Even though it was only 10.45am lunch was the first thing on their minds. All the children had to make their own beds; this caused some difficulty for some, with one person doubling her lifetime bed making achievement of doing it on the first attempt. The first days activities have been a mixture of caving, rocket Olympics, zip wire, team challenge and trapeze! everyone was shattered by the end of the day and very much looking forward to what is happening on Saturday. We already beyond proud of this fantastic group.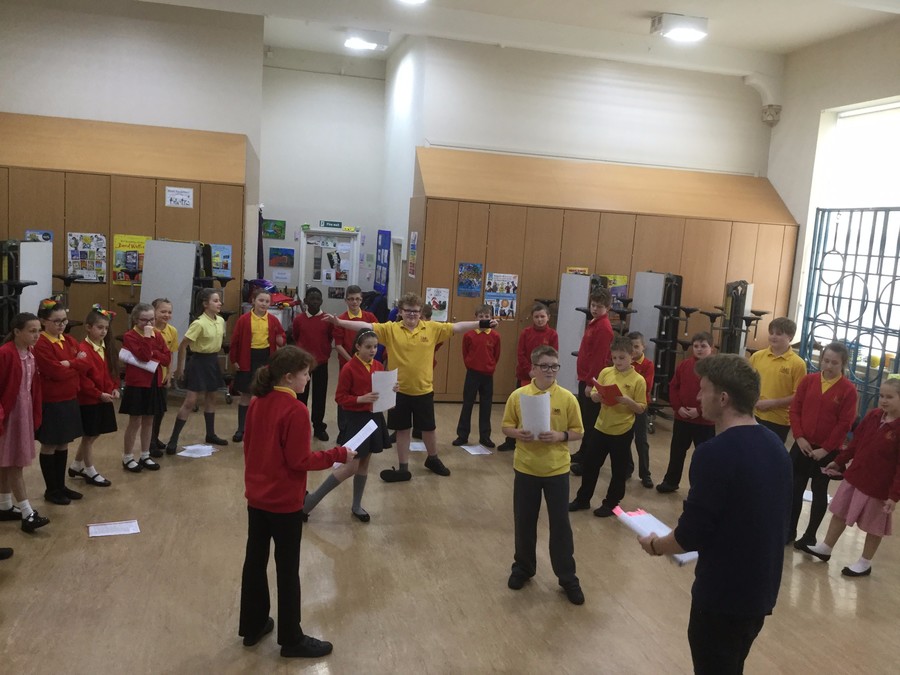 Thanks to Tom, who has played Lysander from Mid Summer Night's Dream profesionally, and came in to lead our Drama workshop.
Here you will find information about upcoming topics, events and general day to day information. We will keep you updated with all the exciting activities we have been doing to allow you to support your child in their learning at home.
Wide Maths is a website with problem solving games for children to have a go at. Great practise!
Year 6 revision questions.
Please click on the links below for some revision ideas.
SATs week beginning 8th May 2017
Monday: Reading
Tuesday: SPAG and spelling
Wednesday: Maths Arithmetic and Maths Reasoning 1
Thursday: Maths Reasoning 2
The children have worked hard to prepare to do their best. Please encourage them to get plenty of sleep, eat well and get to school in plenty of time. Thank you for all your support.
Preparations have begun for our production in July. We will be performing on Wednesday 19th and Thursday 20th in the evening - we hope you will join us!
Dream On is based on the Shakespeare play 'Mid Summer Night's Dream'; prepare to be incredibly proud of your Horse Chestnuts as you enjoy their acting and singing in this very entertaining show. It has been known to move parents to cry with laughter!
Please see details of costumes which we hope you will help to provide.