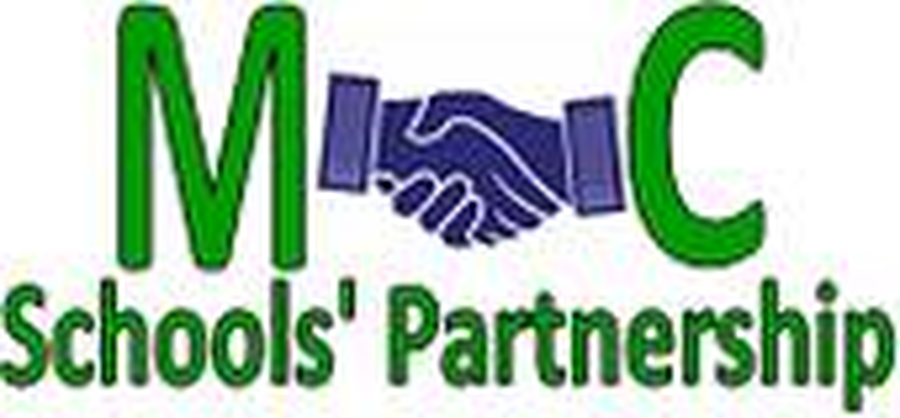 Mossley and Carrbrook Partnership
The partnership between Mossley Hollins High School, Milton St John, Micklehurst All Saints, St George's, Livingstone and Buckton Vale Primary Schools was established in January 2012 and is presently flourishing.
The aim of the partnership was to join up educational thinking and working across the primary and secondary sectors to make learning, progress and attainment from 3-16 as seamless as possible within the communities, for both families and schools.

The schools in the partnership and representatives from their governor bodies collaborate on:
Achievement; Teaching & Learning; Behaviour & Safety; Attendance & Punctuality; Curriculum; Enrichment; Extra Curricular Provision
and Leadership & Management.

Please click here to view a brief power-point of the partnership's objectives and approach.

If you wish any further information please do not hesitate to contact Mrs Desirae Webster, Administration Manager, at Mossley Hollins High School
Nomination for 'Best Classical Music Education Initiative - Dec 2015
Please vote for the Mossley and Carrbrook Schools Outreach Project by going to http://www.classicfm.com/music-news/latest-news/music-teacher-awards/
Staff and pupils in the Mossley and Carrbrook Schools Partnership were celebrating this week after being nominated for a national music award. The music project provides opportunity for the pupils at the Partner Primaries to enjoy a rich introduction to music education. The young musicians meet each week in their respective schools and at Mossley Hollins to play together using repertoire provided by Mainstream Music under the direction of Martyn Evans from Classic Music Solutions Limited.
It is a great opportunity for all. Please register your vote.