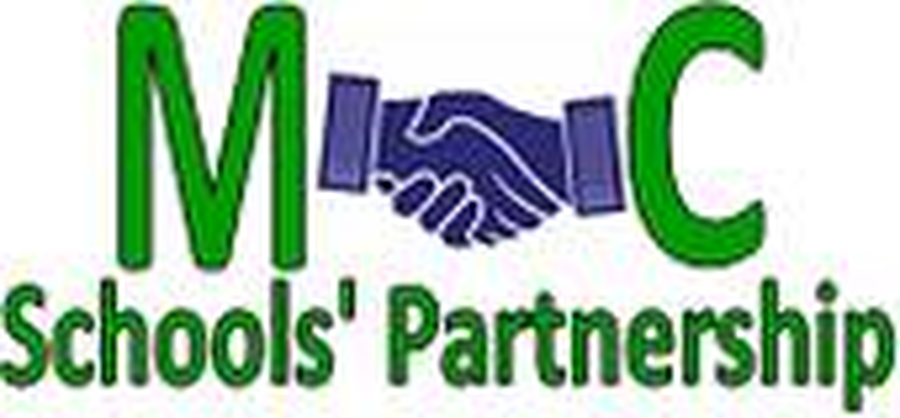 Mossley and Carrbrook Partnership
The partnership between Mossley Hollins High School, Milton St John, Micklehurst All Saints, St George's, Livingstone and Buckton Vale Primary Schools was established in January 2012 and is presently flourishing.
The aim of the partnership was to join up educational thinking and working across the primary and secondary sectors to make learning, progress and attainment from 3-16 as seamless as possible within the communities, for both families and schools.

The schools in the partnership and representatives from their governor bodies collaborate on:
Achievement; Teaching & Learning; Behaviour & Safety; Attendance & Punctuality; Curriculum; Enrichment; Extra Curricular Provision
and Leadership & Management.
The MCSP allows our pupils to:
Participate in inter-school sports competitions

Participate in inter-school times tables and spelling competitions

Have a broader curriculum and wider experiences such as a themed Spanish day

Learn to play a brass instrument

Have MFL teaching from a subject specialist from Y2-6

Enjoy weekly PE lessons taught by a skilled coach
The MCSP allows our staff to:
Work together to agree assessments

Share ideas for a better transition between primary and secondary

Share good ideas and teaching strategies

Share ideas for further school improvement

Access joint training and development opportunities

Have a joint approach to attendance and punctuality


Please click here to view a brief power-point of the partnership's objectives and approach.

If you wish any further information please do not hesitate to contact Mrs Desirae Webster, Administration Manager, at Mossley Hollins High School
See below for some of the events during 2018 - 2019
The Big Sing
This event took place at Mossley Hollins with 180 students in attendance from six schools all belonging to MCSP. All participants started the afternoon with a warm up followed by each school performing. Finally, everyone sang together in a mass performance at the end of the afternoon.
The programme featured songs from shows including The Greatest Showman and other songs from the popular music repertoire. This event is now established as part of the programme and a great example of how true collaboration can work at its best between schools from the primary and secondary sectors.
Careers Fair
Year 6 pupils joined with Year 8 pupils from Mossley Hollins on Thursday, 28th February at the inaugural Mossley and Carrbrook Schools' Partnership (MCSP) Careers' Event. The event gave the pupils important information about career options, the world of work and job opportunities. The pupils also explored the variety of pathways open to them and found out about the skills that are needed to be successful in further education and the world of work.
Mossley's Got Talent
St George's sent 2 acts - a singing duo from Year 4 and the comedy brothers to participate in the Mossley's Got Talent show held at the George Lawton hall. We were very proud of both acts. The evening was won by a Year 7 girl from Mossley Hollins who performed a tap dance routine.