*NEWSFLASH* - From Wed 24th April we are opening a new Before and After School known as 'Castle Top Kids' . This will provide care from 7.30am before school and till 6pm after school.
Welcome to St George's CE Primary School
A SCHOOL WHERE WE EXPECT RESPECT
Respect - each other, adults and equipment.
Environment – look after it.
Shine – brightly work as hard as you can.
Polite – and positive behaviour.
Enthusiasm – encourage others.
Come – to school on time and ready to learn and follow our Christian values
Travel – around school quietly and sensibly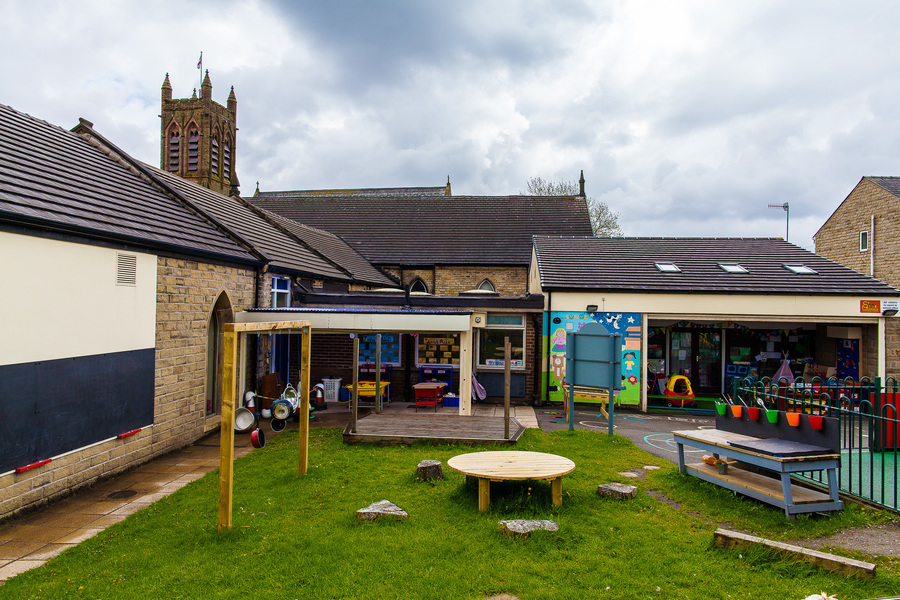 MISSION AND ETHOS STATEMENT

The ethos of St George's CE Primary School, Mossley, is that we are a caring, Christian community, which values every member as unique in the sight of God.

We strive to give everyone the opportunity to develop as a whole person, achieving their full potential in life through the enjoyment of learning

Romans 12 v4 -5

"For as in one body we have many members, and the members do not all have the same function, so we, though many, are one body in Christ, and individually members one of another"
World Book Day Events this week!
On Tuesday 19th March, renowned poet Ian Bland will be joining St. George's CE Primary to inspire the children with some fabulous poetry workshops!.
Mossley Library Visits
Tuesday 19th March - Wren and Osprey Class
Friday 22nd March - Swift Class
Tuesday 26th March - Owl and Kestrel Class
Wednesday 27th March - Puffin Class
Children, who are already library members, can bring their library card with them on the day to take out a library book.
Children wishing to become library members can do so by filling out an application form and returning to school. If filled out and sent in before the visit, a library card can be issued and a book taken out during the visit.
The BOOK FAIR is back!!!!!! Running from Monday 25th-Thursday 28th March 2019. See you there!!!