Osprey Class

We welcome you to Osprey Class

The class teachers are Miss Walker and Mrs Knight.

Supporting the children in the class are Mrs Ferguson, Mrs Jamieson and Mrs Conway.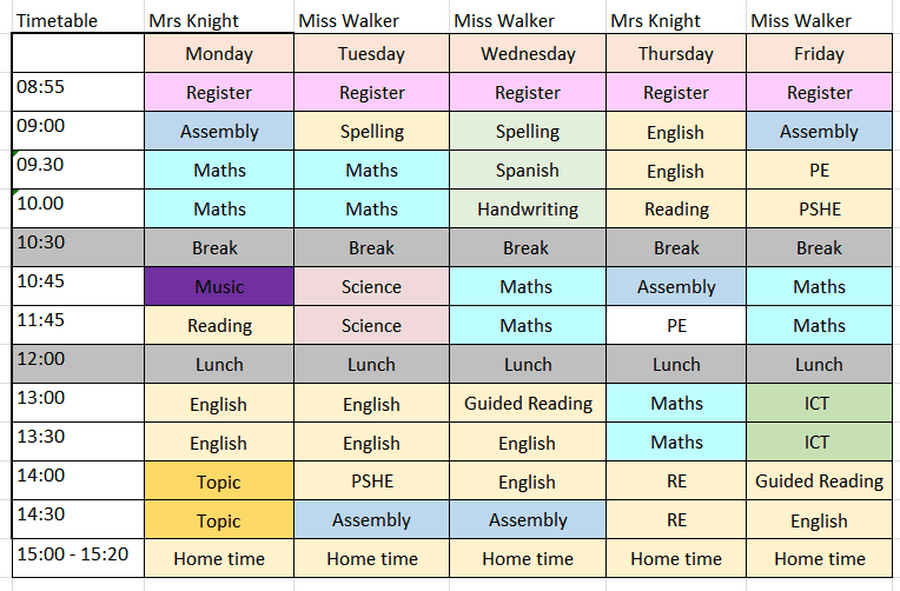 Reading Expectations
At St. George's, we want ALL children to be confident, fluent readers who have an astute understanding of text and use this to develop their writing ability.
In order to achieve this, we expect Y5 children to read

at least

3 times a week and recommend daily reading. We ask that parents sign their child's reading record

every time

to acknowledge to the Teacher that their child has read.
READING RAFFLE - If a child reads 10 times and their record has been signed accordingly, they will receive a raffle Ticket and be in with a chance of winning a very special prize !!!!!
Spellings
The children in Y5 need to know the Y3 and Y4 Statutory spellings (below) before moving onto the Y5 and Y6 spellings.
We are currently revising these spellings and your child will bring some of these home with them to practise as part of their weekly homework.
Please feel free to support your child at home with these spellings. Many thanks.
English
Our text this term is Brother Eagle, Sister Sky, a moving edition of a speech made by an American Indian called Chief Seattle about the land of his people. We will be using it as inspiration for our fiction and non-fiction writing.
It also links well with our RE topic question 'Creation and Science, conflicting or complementary?'
We will be going on a walk up to the cross on Monday 12th - please send your child with suitable footwear and a coat.
Maths
Thank you for all your hard work in Rock Star Maths, the children's skills are really improving - please keep encouraging them.
In Number, pupils will be working on multiplication and division calculations, including factors, prime numbers and square numbers.
In Shape, they will be developing their fluency, problem solving and reasoning skills as they investigate perimeter and area.
Homework is set every Thursday and due in the following Wednesday
READING: Recommended DAILY reading for all children in Osprey Class
Spellings: Weekly spellings are sent out in Homework Books to learn and use correctly in a sentence.
English, Maths and Creative Homework is set weekly with specific objectives. Please see below.
Dear Parents.....
We would like to take this opportunity to say thank you for your continued support and co-operation.
Your child is our priority and together, we can work in partnership to ensure your child has a wonderful year of learning.
If you ever have any questions or comments, we are always happy to hear from you.
We have an end of day 'open door' policy at 3.20pm and although the mornings can be a bit busy, you can always catch us for a brief message.
Thank you again
Miss Walker, Mrs Knight, Mrs Jamieson, Mrs Ferguson and Mrs Conway