*NEWSFLASH* OPEN DAY - TUESDAY 12TH NOVEMBER 9AM TILL 11AM AND 5PM TILL 7PM. ALL WELCOME. NO APPOINTMENT NECESSARY
Welcome to St George's CE Primary School
A SCHOOL WHERE WE EXPECT RESPECT
Respect - each other, adults and equipment.
Environment – look after it.
Shine – brightly work as hard as you can.
Polite – and positive behaviour.
Enthusiasm – encourage others.
Come – to school on time and ready to learn and follow our Christian values
Travel – around school quietly and sensibly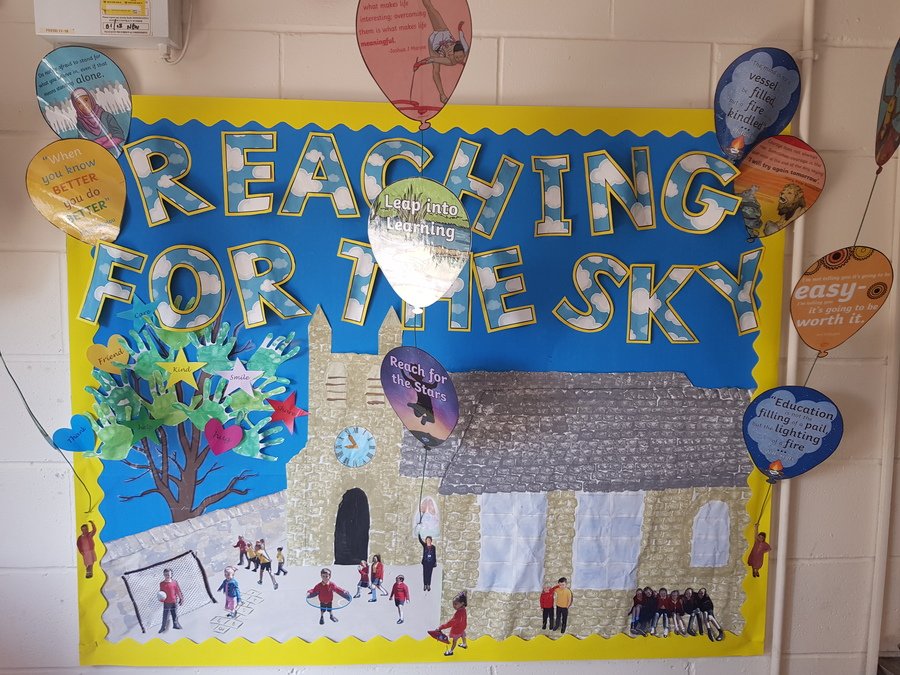 MISSION AND ETHOS STATEMENT

The ethos of St George's CE Primary School, Mossley, is that we are a caring, Christian community, which values every member as unique in the sight of God.

We strive to give everyone the opportunity to develop as a whole person, achieving their full potential in life through the enjoyment of learning

Romans 12 v4 -5

"For as in one body we have many members, and the members do not all have the same function, so we, though many, are one body in Christ, and individually members one of another"