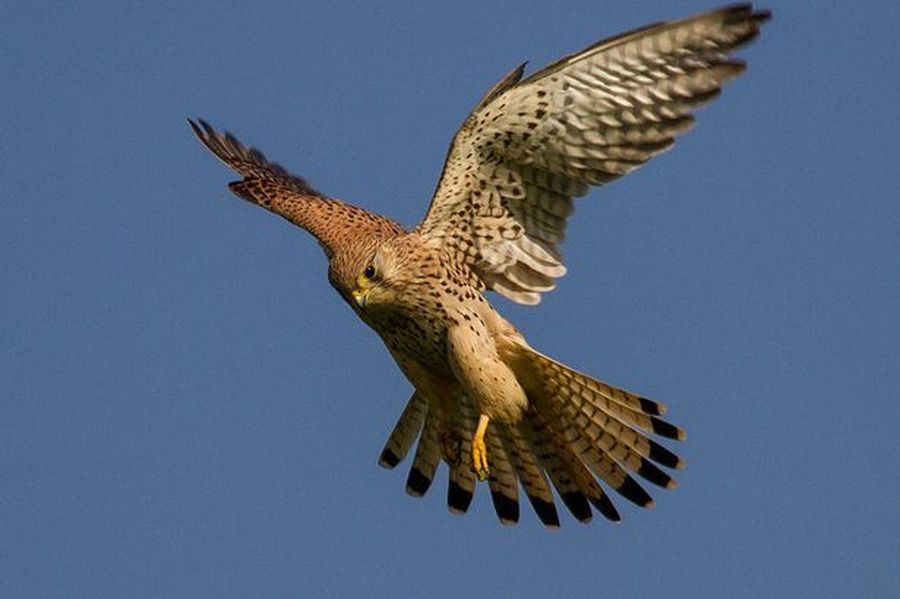 Welcome back to all the children in Kestrel!
Arrival and departure times
Please arrive at 8.40am at the usual school entrance next to the car park.
(The doors will be open from 8.30am)
Departure from school will be 2.55pm.
Equipment:
You will ONLY need a pencil case (with basic stationery), your lunch (if not provided by school) and a water bottle.
DO NOT bring in RUCKSACKS or bags as you will not need them.
DO NOT bring in any other items to school from home.
Uniform
Full school uniform is to be worn every day except Tuesday and Thursday, when children come to school in PE clothing. For safety purposes, children will be outside as much as possible. Therefore, please ensure your child is dressed adequately for any weather conditions.
PE
PE is on Tuesdays and Thursdays.
Reading Expectations
In Y6, children are expected to read daily for 20-30 minutes. They are encouraged to read a range of reading material including their favourite/current reading books from home as well as library books from school, colour banded books from the school's reading scheme, comics, newspapers and Rising Stars e-books.
Each time a child reads, their reading record must be signed. For every 10 signatures, a raffle ticket will be issued for a chance to win our wonderful reading hampers.
Reading books will be given out on a Monday and returned on a Friday.
Doors open from 8.30am
Every day, Kestrel doors will be open from 8.30a.m. During this time, children will be able to complete their homework or read for 20 minutes before the school day starts.
It is a great time for those children who are busy in the evenings to fit in their homework. I am also available for the children in the morning if they need any help with their homework.
English
This half term, we will start off by reading 'How To Train Your Dragon' by Cressida Cowell.
Hiccup Horrendous Haddock III is a truly extraordinary Viking hero known throughout Vikingdom as "the Dragon Whisperer"...but it wasn't always so. The first book is set in the days when the mighty warrior was just a boy; the quiet and thoughtful son of the Chief of the Hairy Hooligans. In this book, we see Hiccup use his intelligence over aggression; his creativity over combat and his perception over power - methods not generally used by your 'average' Viking.
Can Hiccup capture a dragon and train it without being torn limb from limb?
The children will be writing a newspaper report and a diary entry.
Maths
In Maths this half term, we will be learning about co-ordinates, statistics and measurements involving metric and imperial conversions and statistics.
Times Tables
By Y6, children MUST know their times tables up to 12x12. Please make sure these are practised at home regularly for those children who are still not yet secure.
The Y6 curriculum (which covers fractions, decimals and percentages, ratio and proportion and algebra) is underpinned by a secure knowledge of times tables. Those that do not know their times tables will consequently find this year's learning very difficult.
I'm a Year 6 pupil, can you get me outta here?
Geographical skills and fieldwork:
Use the eight points of a compass, four and six-figure grid references, symbols and key (including the use of ordnance survey maps) to build their knowledge of the United Kingdom and the wider world.
Location knowledge:
Identify the position and significance of latitude and the Prime/Greenwich Meridian and time zones (including day and night).
LC1: What would a bird's eye view of your school look like?
LC2: Can you explain why Mossley exists and what would have brought people to live there in the first place and why do people live there today?
LC3: Can you use OS map, including compass point directions to help someone plan a route between two local points?
LC4: From the photographs you have taken immediate area, can you create a painting?
LC5: How would you go about planning a trip to a European city to include cost and time?
LC6: If you got lost within 50 miles of your home, how would you go about finding your way home?
What is evolution, how does it happen and how do scientists know?
National Curriculum objectives
Recognise that living things have changed over time and that fossils provide information about living things that inhabited the Earth millions of years ago
Recognise that living things produce offspring of the same kind, but normally offspring vary and are not identical to their parents
Identify how animals and plants are adapted to suit their environment in different ways and that adaptation may lead to evolution

Sticky knowledge:

Life cycles have evolved to help organisms survive to adulthood
Over time the characteristics that are most suited to the environment become increasingly common
Variation exists within a population (between offspring of some plants)
Organisms best suited to their environment are more likely to survive long enough to reproduce
Organisms that are best adapted to reproduce are more likely to do so
Organisms reproduce and offspring have similar characteristic patterns
Competition exists for resources and mates
Learning Challenge
LC 1 What is the most common eye colour in our class - how inherited characteristics lead to variation?
LC 2 What is adaptation? Is there a pattern between the size and shape of a bird's beak and the food it will eat?
LC 3 What happened when Charles Darwin visited the Galapagos islands? What is the theory of evolution?
LC 4 Compare the skeletons of apes, humans and Neanderthals – how are they similar, and how are they different?
LC 5 How has the skeleton of the horse changed over time?
PE
PE is every Tuesday and Thursday. Children must come to school in school PE kit. This includes:
plain, white t-shirt
plain, blue/black shorts
plain, blue/black jogging bottoms
plain, blue/black hoodie
trainers
A reminder that children need to bring in a water bottle every day as access to water from the water fountain is no longer in use.
We hope you enjoyed the 2020 virtual St. George's Nativity video. Here's another treat for you all to enjoy...
Check out Kestrel Class' dance routine below. A big thanks to the Active Tameside team and a well done to the children in Kestrel Class!