Osprey Class

We welcome you to Osprey Class

The class teacher is Miss Ames and is supported by Mrs Ferguson, Mrs Jamieson and on a Tuesday Mrs Conway.
Amazon rainforest Topic
Our first topic of the year is rainforests!
As geographers, we are going to locate the rainforests of the world on a world map and discuss why we think they are located so close to the equator! We will then focus more specifically on the Amazon rainforest, discovering the different layers of the rainforest and the plants and animals found within each. The children will even have an opportunity to design their own creature and justify which layer of the Amazon this animal could be found in! We will then move on to the discussions of deforestation and the sustainability of the Amazon. We will be welcoming a guest speaker who will explain to us about the recent news of the fires in the Amazon and help us to design online posters encouraging children from other schools to protest against deforestation and support Brazil, Bolivia, Peru, Colombia and the other countries that the Amazon covers.
The topic will cover weather and climate, tourism, culture and history, comparing this to Britain.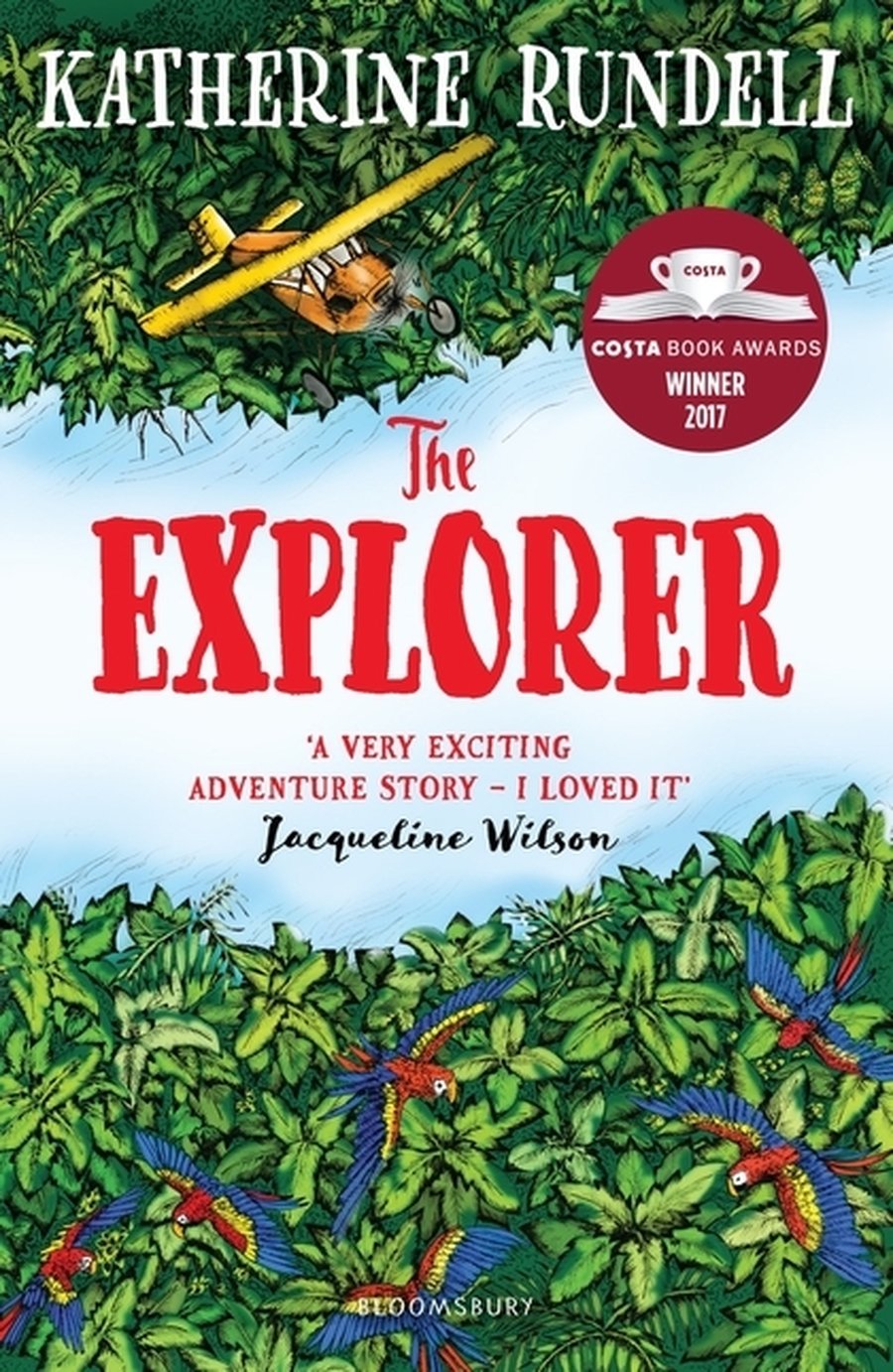 English
Tying in nicely with our topic, our text for English this half term is Katherine Rundell's adventure narrative The Explorer! We will be reading this book throughout the half term and taking inspiration for our writing opportunities. The children will be completing an explanation text on how to build a raft, writing some of their own rainforest poetry and finally adapting the adventure story itself from a chosen key event. I can't wait to read some of their adaptations!
Reading Expectations
At St. George's, we want ALL children to be confident, fluent readers who have an astute understanding of text and use this to develop their writing ability.
In order to achieve this, we expect Y5 children to read

at least

3 times a week and recommend daily reading. We ask that parents sign their child's reading record

every time

to acknowledge to the Teacher that their child has read.
READING RAFFLE - If a child reads 10 times and their record has been signed accordingly, they will receive a raffle Ticket and be in with a chance of winning a very special prize !!!!!
Spellings
The children in Y5 need to know the Y3 and Y4 Statutory spellings (below) before moving onto the Y5 and Y6 spellings.
We are currently revising these spellings and your child will bring some of these home with them to practise as part of their weekly homework.
We will also be revising the following spelling patterns: homophones, suffixes: able/ible/tion/sion/ssion/cian
Please feel free to support your child at home with these spellings. Many thanks.
Maths
In Maths, the focus for this half term is place value. The children will be reading, writing and verbalising numbers up to six digits, as well as rounding and ordering sequences and venturing into negative numbers. The lessons will follow the structure of fluency followed by reasoning and problem-solving. On a Monday with Mrs Bowley, the children will be looking at statistics, starting with line graphs.
Please keep up the fabulous work on Times Tables Rockstars! Osprey you can be a Rock God - just keep gigging!
Homework is set every Wednesday and due in the following Monday
READING: Recommended DAILY reading for all children in Osprey Class
Spellings: Weekly spellings are sent out in Homework Books to learn and use correctly in a sentence.
English, Maths and Creative Homework is set weekly with specific objectives.
Dear Parents.....
We would like to take this opportunity to say thank you for your continued support and co-operation.
Your child is our priority and together, we can work in partnership to ensure your child has a wonderful year of learning.
If you ever have any questions or comments, we are always happy to hear from you.
We have an end of day 'open door' policy at 3.20pm and although the mornings can be a bit busy, you can always catch us for a brief message.
Thank you again
Miss Ames