Welcome back to everyone, it's a pleasure to have seen you all back in school this week.
The class web page is looking a little sparse at present but will be updated over the next couple of weeks, just a reminder that we are coming into school through the church walk gate by 9.05 at the latest. If you need to drop off other children before this then the gates and the classroom will be open from 8.40. Pick up is through the church gate at 3.15.
More information about arrangements for homework and reading will be posted below.
If you have any questions then you can email me on our class email:
osprey@st-georges-mossley.tameside.sch.uk
Regards,
Mr. Rowlands
In addition to the class email, I have also set up a new Twitter account to follow all our exploits as the old Wren class Twitter is no longer in use. The new Twitter handle to follow is @MrRowlands1990.
This half term...
This half term we will be trying to link as much as possible in our literacy to the topic of the USA with a version of a speech by Chief Seattle, a native chief, in Brother Eagle, Sister Sky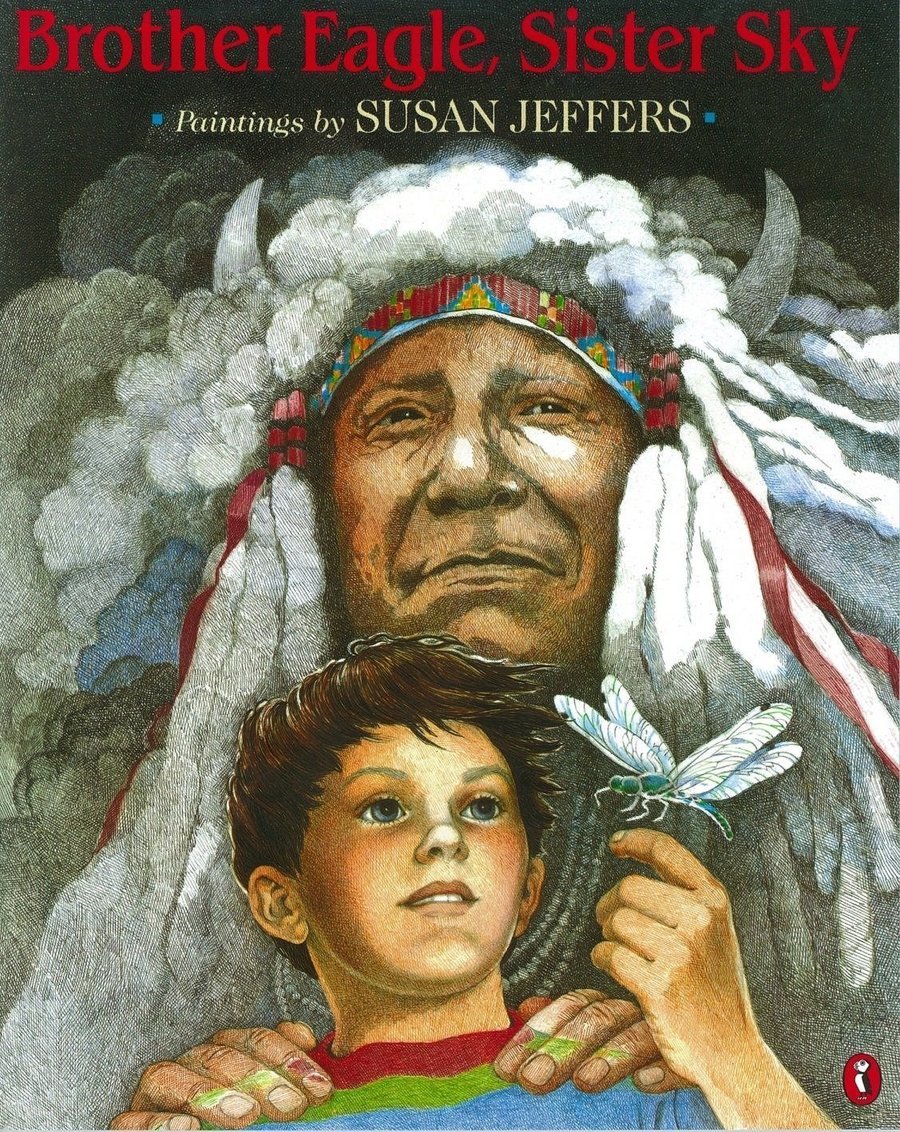 We will be looking at environmental issues with some persuasive writing along with a narrative and plenty of other related stories.
We will be starting to look at the Y5 grammar and spelling for this half term while still using and asking the children to remember some of the Y4 standards too.
With maths this half term we will be focusing on addition and subtraction to begin with before looking at statistics. We will be trying to use some of these statistical skills within science and topic sessions as well. We may also move on to look at some multiplication and division towards the end of the half term.
Our science focus is now on the earth and space where we will be looking at everything in our solar system from gravity to the orbit of our moon, lunar cycles and even asteroids.
Within our set topic lessons the focus will be on the geography of North America, specifically on the USA. We will be learning about the different human and physical features there. We will be looking at specific places within America, comparing them with some locations within the UK too.
Our focus in RE is the Incarnation of Jesus and what qualities were expected and what he was actually like.
Looking after the children's emotional health will be highly important as they settle back into the school routine and we will be always looking to ensure they are prepared to learn. If you have any concerns about this please let me know and I will do my best to alleviate any issues
Some really exciting news for Osprey this half term is that we will have another teacher working with us through until Christmas. Miss Tyerman will be working with us, teaching and supporting us in our learning while she is on placement with us.
Homework...
Homework this year will consists of one or two pieces of work based around literacy or maths, these may be themed with our topic that half term as well. This will be set on a Monday and be due in on a Friday, if it isn't completed or handed in on time then children will have to complete it during breaks or lunch.

In addition to set homework we would appreciate the children learning their times tables at home throughout the week using TTRS (if you need your child's login they can ask Mr. R). Reading books will also be handed in on Fridays and new ones sent home on Mondays with reading records, the reason for this is so we can comply with COVID regulations.
Spellings will start to be given out with homework each week but will be available on the website as well. Each child will have their 10 spellings to learn but will also have 5 random spellings from previous year groups tested to check they haven't forgotten them.
Optional extras for home...
| Name | |
| --- | --- |
| The Sun Reading Comprehension.pdf | Download |
| Anti-Bullying Week 2020 Reading.pdf | Download |
| Relative Clause Challenge.pdf | Download |
| Apollo 13 Reading Comprehension.pdf | Download |
| Rounding to the nearest 10.doc | Download |
| Rounding to the nearest multiple of 10. Up to 6 digit numbers..pub | Download |
Showing 1-6 of 6