The music subject leads are Mrs Divers and Mrs Knight
Music is taught across the school in different ways:
using the programmes of study from the Charanga scheme. Click to see our curriculum content for Music 2022 - 23

Y4, Y5 and Y6 can opt to have brass lessons from an external teacher, Mr Hobson

participating in the choir which takes part in MCSP and other events such as Young Voices and the GM Celebration Hub concert

listening and appreciating music during worship

joining together for key stage productions at special times in the year

developing singing techniques for singing in worshi

p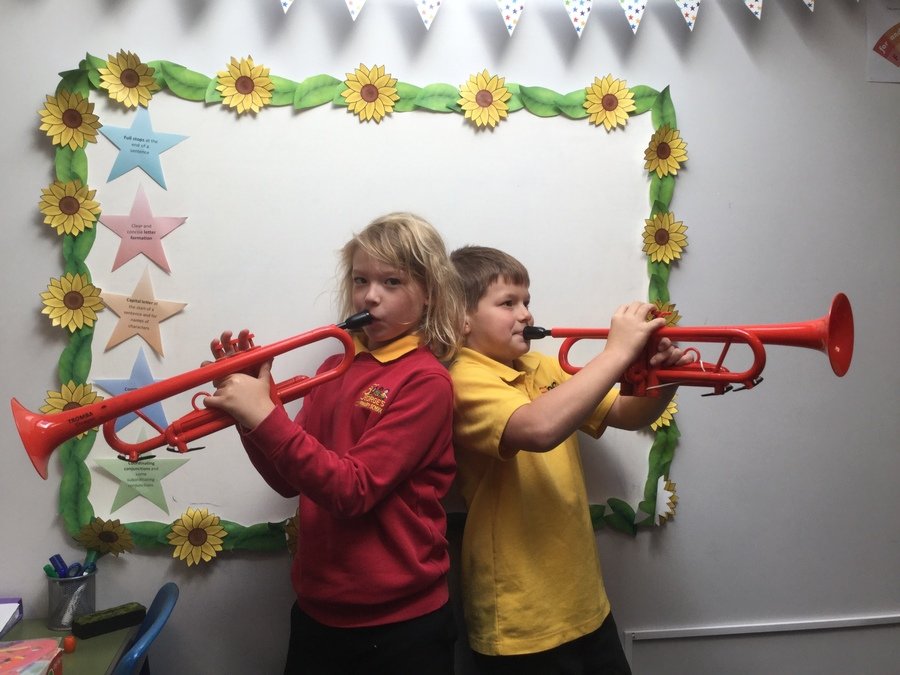 AIMS (taken from new National Curriculum 2014)
To perform, listen to, review and evaluate music across a range of historical periods, genres, styles and traditions, including the works of the great composers and musicians

To learn to sing and to use their voices, to create and compose music on their own and with others, have the opportunity to learn a musical instrument, use technology appropriately and have the opportunity to progress to the next level of musical excellence

To understand and explore how music is created, produced and communicated, including through the inter-related dimensions: pitch, duration, dynamics, tempo, timbre, texture, structure and appropriate musical notations.
THIS WILL BE ACHIEVED:-
By developing children's musical skills and by allowing them to express thoughts and feelings through music.

By allowing Foundation Stage children access to instruments and other music during the continuous provision

By encouraging children to delight in the sense of individual and collective achievement.
Click HERE to see the school music policy
Click HERE to see the progression of skills and knowledge document